Manage your business from your Smartphone
OnePlan BizLine – the virtual phone system for your business
Work anywhere – call forward all your business calls to your existing smartphone, home phone or desk
Professional image – record custom greetings and setup custom menus and extensions to suit your business
Stay connected – create multiple users, departments and voicemails for your entire team
Business phone numbers – keep your business number, or get a new local or toll-free number. Keep your personal number private
Choose the right plan for your business
No long-term contracts required
Plan Features

Solo

For the entrepreneur who needs a business number

Most Popular

Small Business

Perfect for growing businesses

Growth

Enhanced features for a complete small business solution

Monthly rate
$29
$49
$99
Local number(s)
1 included
1 included
1 included
Extensions*
1
3
6
Minutes included
Unlimited
Unlimited
Unlimited
Unlimited long distance
Canada & USA
Canada & USA
85+ countries
Toll-free number
Extra
Extra
1 included†
Get Started
Get Started
Get Started
Get your new business phone number up and running in 5 minutes
How it works - Easy as 1-2-3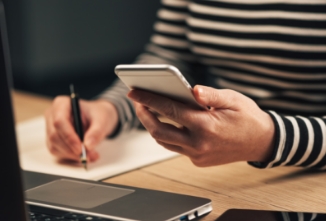 Choose a new local or toll-free number for your business
(or use your existing number)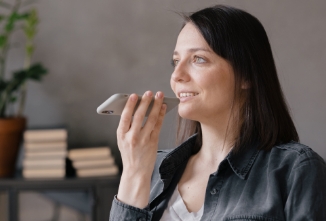 Set up extensions and record custom greetings and voicemails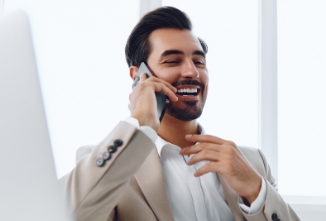 Direct your calls to your desk, home, or mobile phone
(with or without the BizLine app)
Keep your personal number for your friends & family
Get another number for your business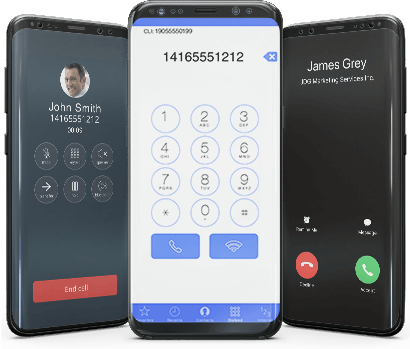 Know who's calling before you answer
Instantly know if an incoming call is personal or for your business.
Display your

business

number
When you call using the Bizline app, your business phone number shows on their caller ID.
Create a professional image for your business

Customize your greetings
Boost your professionalism by recording a welcome greeting and menu for your business.

Get a toll-free number‡
Provide a toll-free number to better serve your customers and prospects.

Use business-specific voicemail messaging
Record a different voicemail for your business. Keep your personal life your own.

Set business hours for your calls
Choose when to accept business calls. After hours, calls can be routed straight to your professional business voicemail or wherever you desire.
Everything you need in a business phone system – no expensive hardware or software required
All OnePlan BizLine plans include the following essential features:

Phone numbers & rates
Local and toll-free numbers with flat rates and no surprises
Business phone numbers
Pick a new local number for your business that's yours to keep
Unlimited long distance
Calls to 85+ countries included in your plan‡
Number porting
Already have a great business number? No problem – porting it is simple & seamless
Toll-free numbers
Get a North American toll-free number for your customers‡
Unlimited calling
Our flat rate plans are budget-friendly – no surprises!
Add extensions
Add extensions easily to your account at any time

Extensions & calling features
Set up extensions to suit everyone's individual work requirements
User extensions
Create and manage individual or group extensions with ease
Call forwarding
Send calls to to any phone in the world – even multiple phones, simultaneously!
Caller ID (incoming)
Know who's calling & decide how to route the call
Call screening
Get key info about an incoming call before you decide to take it…or not
Call Recording
Record incoming and outgoing calls and save files when required
Professional voicemail
Customize voicemail messages for each extension
Smartphone calling app
Download our app to make your calls or manage your contact list
Caller ID (outgoing)
Set your own outbound caller ID
Do not disturb
Send calls directly to voicemail during certain times or on demand
Call Notifications
Get a text or email when incoming calls reach your number or leave you a voicemail
Voicemail to email
New voicemails are delivered straight to your email
Address book
Import your address book for quick, easy access to your contacts
Call waiting
Switch between two simultaneous incoming calls
Call blocking
Block incoming calls from specific numbers

Call handling
Route your calls to suit the needs of both your business and your customers
Custom Greetings
Record your custom greetings and set up your own departments
Live Call Queues
Put callers "on hold" until they can be connected to a live person
Drag-and-drop interface
Change your settings easily with our intuitive drag-and-drop interface
Auto-attendant menus (IVR)
Direct calls to the right people (eg. "Press 1 for sales, press 2 for billing")‖
Call transfer
Transfer a call to another number or extension
Incoming faxes
Still need faxes? Get them delivered to your mailbox
Auto call scheduling
Route calls or play menus or greetings based on caller, time, or day of the week
Custom hold music
Play professional hold music or upload your own files or announcements
Conference Calls
Host conference calls with multiple participants
"I'm right on the border of Burlington and Oakville. I can sell myself in both areas [so] the phone number that I've obtained is an Oakville phone number. My Toronto clients don't have to dial out long distance – they can dial me easily."

BARBARA FREDERIKSE
Barrister & Solicitor, Frederikse Law
"It's been incredibly simple for us when we add new team members to get voicemail set up. We have the phones set up to ring to our desks during office hours, then after hours it transfers over to our cell phones, so we're always in contact with clients in Canada. Also, voicemails go straight to your email so it's quick and easy and you never miss one."

MICHAEL LEMMER
Founder & President, ML6 Search + Talent Advisory
What is OnePlan BizLine?
OnePlan BizLine is a virtual phone service for your small business. It allows you to have a dedicated business telephone number, where you can route incoming business calls wherever you choose: to you or to your team, to your desk phones or mobile phones. You can even record custom greetings and set up extensions so that your small business looks bigger than you are! Best of all, OnePlan BizLine is available for a small monthly fee, without the hassle and long term commitments of the big telephone companies.
How good is the call quality with BizLine?
When calls are transferred to your mobile device, we use your phone carrier's network, so the quality and reliability is the same as your personal mobile number on your smartphone. If you are receiving calls on a desktop internet protocol (IP) based phone, your call quality will be equal to the quality of your internet connection.
When can I start receiving calls on my new number(s)?
Most numbers are activated immediately after approval of your account. Occasionally our toll free vanity numbers may take up to 24 hours to activate.
When do I pick my phone number(s)?
During the account setup process, simply tell us what city you would like for your number, and we'll then provide you with options.
Can I add extensions or phone numbers on top of what's available in my plan?
Additional numbers beyond what your plan includes can be added to your account for a small monthly fee. Extensions can be added by contacting our support team.
Do I have to sign a contract, and can I change my plan in the future?
Our service is provided on a month-to-month basis and there are no contracts to sign. You can make changes to your plan at any time; upgrades take effect immediately, and downgrades take effect starting the following month and billing cycle. You are responsible for all usage charges incurred before a change takes effect.
Are international calls included in my unlimited minutes?
This is dependent on the plan: some plans do include International and/or offshore calls. To enable international calling on your account, please contact our support team.
Your Title Goes HereCan I get a professional voice recording for my greetings?
Yes! Although many customers choose to record their own personal greetings and prompts, we can record your greeting(s) on your behalf.
Can I use the app with either an iOS or Android phone?
Yes, there are both iOS and Android apps available.
Can I use my current number with the OnePlan BizLine?
Yes. if you own your current telephone number, in most cases we can port (transfer) your number.
Can I get an additional number for my business or personal use?
Yes. A second phone number is ideal in a number of circumstances. For example, if you have business in another city, such as Vancouver, you can purchase a local Vancouver number to establish a local presence in that city. You can also purchase a number from, for example, London or New York, in order to make your business more international. Some businesses also acquire a different number for specialty use, such as an exclusive sales line, while other customers simply want an extra personal number for family and friends.
Does OnePlan BizLine use my cell phone plan's minutes?
It depends on how you handle calls that are sent to your mobile phone. If you route your calls to your mobile phone then yes, when you receive calls, OnePlan BizLine uses the minutes included in your cellular phone plan. However, if you use the BizLine app to receive and make calls on your cell phone using a wifi connection, then your cell phone plan minutes are not used.
Does OnePlan BizLine use WiFi for calling?
Yes, if you so choose! When making an outbound call using the app on your mobile phone, if you are connected to a wifi network, you can choose to dial using wifi OR by using your cellular phone network.