Serving Burlington & Oakville, Ontario
Fully-furnished offices, open plan workspaces, & meeting facilities
Whether you're a solo entrepreneur requiring a professional space to meet clients, a small business requiring a physical presence without the headaches of long‑term commercial leasing, or any company needing meeting space, OnePlan has you covered.
OnePlan Business Centres offers over 32,000 square feet of fully‑furnished private offices, open cubicles, shared desks, and meeting rooms, all at competitive prices and without the costs or headaches associated with long-term office leases. Move in and start working right away!
Conveniently located at Suite 100, 5063 North Service Road in Burlington, we're adjacent to the QEW/403 highway between Burloak and Appleby Line and have ample free parking.
Please call (905) 315-3480 or contact us for more information or to book a tour.
Learn more about the OnePlan Difference »
Small business owners talk about their OnePlan experience »
Built by entrepreneurs, for entrepreneurs
Private Offices
OnePlan offers a variety of private office layouts and sizes to suit all budgets. Your private space is accessible only to you, 24/7.
Learn More about private offices »

Open Concept Cubicles
Dedicated cubicles with lockable storage are an economical option to have your own workspace away from home.
Learn More

about open concept cubicles

»

Shared Desks
Only need space part time? Worn out your welcome at coffee shops? Shared desks allow you to come and go with your laptop as you please.
Learn More about shared desks »

Meeting Rooms
Private rooms accommodating 2‑20 people are available by the hour, half‑day, or day, and are suitable for interviews, board meetings, seminars, and more.
Learn More about meeting rooms »

Technology Service
Supported by "real IT guys", our tech services, enterprise‑grade wifi & wired internet, web hosting, telephone, and email services are second‑to‑none.
Learn More about technology services »

VIP Concierge Services
OnePlan's customer service goes far beyond an address and a place to work. Focus on running your business while we take care of your biggest distractions!
Learn More about VIP concierge services »
What our members are saying
"The OnePlan staff was a pleasure to be around and adds that extra needed enthusiasm throughout the work day. The facilities are clean, your surrounding office mates are friendly, and the coffee is great (and free)! Highly recommended."

SHAUN LOVELL
Sales Representative, Zolo Realty
"Mike Wallace, former Member of Parliament for Burlington, started a new career as a consultant and real estate agent, and needed a private office to conduct business. He appreciates the hands-on, friendly relationship that goes far beyond just handing over a monthly rental cheque."


MIKE WALLACE
Realtor, RE/MAX Escarpment and Principal, Mike Wallace & Associates
"Being a member at OnePlan Business Centres was one of the best business decisions I made. Running my practice from their facilities made my first year operating my own business very smooth and seamless. The staff at OnePlan have considered essentially all the needs any professional would require in an office space and they are able to accommodate all your business needs with the utmost grace and professionalism."

Q.T. DUONG
Family Lawyer
"As a social media management start-up company, it was important for us to find a working environment to facilitate our rapid growth. OnePlan has not only been flexible as we onboard new employees, but the environment has allowed us to network and build new and exciting business relationships."


JASON HUNT
Director of Operations, Fresh Crowd
"Before I found OnePlan, I often held prospect and client meetings at local coffee shops. It felt unprofessional and too relaxed — it was always difficult to have meaningful conversations and discuss sensitive topics. Now I hold professional meetings at OnePlan in a space that is quiet, business focused and comfortable. This seemingly small shift has dramatically elevated my brand value in the eyes of prospects and clients alike. I love the fact that I can still make use of my home office and have access to professional meeting space."
HOLLY SIMMONS
Family Business Consultant, Golden Lasso
"We just recently used OnePlan for the first time for our training sessions and have been so pleased with the service, technology and location that we have booked our next set of training sessions with them! The facility is easy to locate with ample free parking making it convenient for our clients, and the staff are very accommodating ensuring all our needs are met."

ANNE BERMINGHAM
President, 2WA Consulting Inc.
"We signed up for OnePlan hoping to improve our business; what we got was vastly more. It has helped our business grow in many ways. The staff are always extremely professional and experienced; always ready to help. We love the flexible payment options, the ability to customize our office space to fit our needs, as well as a discount on HostPapa's services like Microsoft 365 email and web domains. The IT support is amazing and we have used it on number of occasions. The other facilities like board rooms, mail service and a stocked kitchen are always a nice plus. We also find it extremely helpful to have access to the office on weekends and after hours. Overall, we are extremely happy with the services provided by One Plan; they are always trying to make their clients happy and it shows!"


ANZHELIKA MARION-CAMARGO
Deputy Director, York Trade Corporation
"It has been an absolute pleasure working with OnePlan over the past few months. They have been very accommodating and helpful in providing us with state of the art meeting space at reasonable rates, which is very important when you work in the not for profit industry. I would highly recommend OnePlan and their fantastic staff to any business looking for permanent, temporary or virtual office space - they can tailor a package suitable to any needs. Thank you, OnePlan!"

CAROLINE WALLACE
Senior Development Officer, Easter Seals Ontario
"To simplify the challenge of getting new staff up to speed, we rented an executive office from OnePlan for two days of training. The experience was well worth it. We were greeted at the door, given a quick orientation to office resources, and set up for Internet resources. Our host was available for questions, printing, additional needs and responded quickly. The entire experience was a pleasure. We were able to get a lot accomplished and staff is more solidly up to speed than we've been able to accomplish in the past virtually. Thank you, OnePlan!"

JANICE HUGHES
President & Founder, Hughes Communications, Inc.
"Our company was in the process of relocating to the Halton area. Due to construction delays, I was tasked to find suitable temporary office space for our staff that also provided flexibility for our length of stay. I attended many temporary offices in the Burlington area to see who offered the most suitable facility and was the most accommodating, and was fortunate enough to find OnePlan Business Centres. The staff at OnePlan were excellent in assisting us with our relocation. Whether it be an IT issue or furniture inquiry, they were always there for us. I would thoroughly recommend OnePlan Business Centre for your office solution, no matter how long the duration."

PAUL DELANEY
Office Administrator, Jac Ty Retail Environments
"We located our office at OnePlan while waiting for our warehouse space to become available. This was an ideal location for us and we were instantly impressed with the professional yet easy going atmosphere of the office environment. The flexibility and attention of the OnePlan team allowed for us to focus on starting a successful business. Despite our short stay, they ensured that we felt at home in our office space."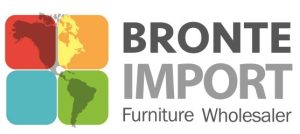 JOSE PESTANA & LUIS BENITEZ
Owners, Bronte Import Corporation
"We were extremely pleased with the level of professionalism and excellent customer service provided by the OnePlan Business Centre staff; they were thoughtful, forward-thinking and able to ensure a day of successful filming for our cast and crew. And at a reasonable rate too!"
GREG MOVERLEY
Location Manager, Forbidden: Dying For Love (TV Series)
"The staff at OnePlan are friendly, professional and provide exceptional customer service. Offices are spacious with amenities to provide a full office experience such as meeting rooms, kitchenette, and a quiet work environment. Advanced technology is also provided to help your business grow and keep up with changing needs."
CAMILLE DOUGLAS
Coordinator, SalesPerformance.ca
"I would like to personally thank you for all of the help and support for my virtual office needs. I would like to share my experience with your staff and services. You guys are amazing and accommodating specially for me as a new business owner. The paperwork was easy and simple to setup my virtual office. Prices are very reasonable with excellent customer service. "

SYED HADI
Owner, Leopard Logistics Inc.